15 gifts for Leo loved ones who deserve to glow like their Sun sign
These gifts for Leo signs have got everything from bright and bold accessories to products for golden sun-kissed vibes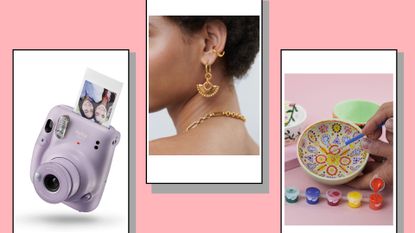 (Image credit: Future)
Possibly the most dramatic and theatrical of all the signs, the best gifts for Leo signs will draw on their love to embrace the bright and bold wherever they go. From the best astrology gifts to personalized items, it's all about the drama.
If you're lucky enough to have a Leo loved one, you'll know that wanting to stand out from the crowd doesn't mean they're self-obsessed; in fact, expert Noush Joon (opens in new tab) from Girl and Her Moon says they're actually "very generous, kind and affectionate". So, with those traits in mind, what should you be looking for when you're after a gift for Leo signs?
When it comes to accessories and jewelry, bold and statement is the way to go: pay homage to their sun alignment with dazzling gold hues and sparkly gemstones. While gifts to make their social lives even more fun are always appreciated, remember that Leos need their quiet time too - to help you choose the perfect self-care treat, we've included some of the best wellness gifts that will get them to wind down after a busy week. Finding the right balance between classy and attention-grabbing can be a difficult one to manage, so here are 15 gifts for Leo signs that they'll love for any occasion.
Meet the experts for gifts for Leo signs
Noush Joon (opens in new tab) is an intuitive astrologer at astrology website Girl and her Moon (opens in new tab) who specializes in properties of nature, human psychology, energy healing and self-development
Narayana Montúfar (opens in new tab) is a senior astrologer for Astrology.com (opens in new tab) who specializes in birth charts
---
Best gifts for Leo signs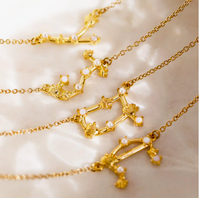 (opens in new tab)
1. Gemstone Zodiac Necklace (Gold)
RRP: $65/£49
This delicate necklace is a great gift for Leo signs who want to subtly show their Zodiac off.
With sparkly pearl and white quartz stones intricately arranged in the shape of their constellation, this is sure to become a staple of their wardrobe—and is perfect to pair with the best huggie earrings (opens in new tab) to keep the attention on the sparkle.
---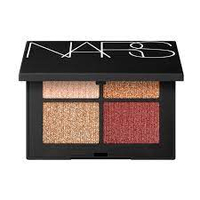 (opens in new tab)
2. Nars Singapore Quad Eyeshadow
RRP: $52/£41
Thanks to their Sun alignment, Leos love a golden vibe when it comes to their makeup—and this Nars palette is one of the best eyeshadow palettes (opens in new tab) for any occasion.
Compact, portable and with four complimentary shades perfect for a sunset lamps (opens in new tab) inspired eyeshadow look, this is a great option for Leos who agree to spontaneous evening plans: with this in their bags, they'll be ready to transition from a sun-kissed daytime look to a glam night time vibe in no time.
---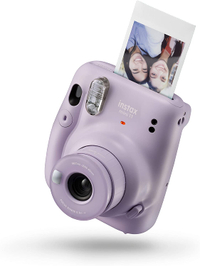 (opens in new tab)
3. Fujifilm Instax Mini 11 Instant Camera
RRP: $76.95/£69.99
Leos are all about finding the fun in life, so you can often find them agreeing to spontaneous adventures and trying new activities, whether they're close to home or off in the Amalfi Coast. (opens in new tab)
This adorable mini version of the classic instant Polaroid camera is the perfect accompaniment to these adventures, and makes for a great gift for Leo signs who want to capture the memories they create on these last minute plans.
---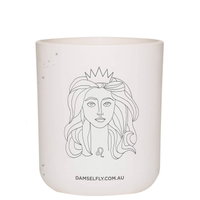 (opens in new tab)
4. Damselfy Leo scented candle
RRP: $41/£33
While Leos love to be out and about, they still need some quiet time to themselves now and again, and what better way to set a calmer atmosphere than with one of the best scented candles (opens in new tab)?
Featuring an intricate blend of white jasmine, amber and fresh fig, it's a versatile combo to rival both autumn vibes and summer candle scents (opens in new tab). This candle has the added bonus of featuring a poem written about the best bits of the Leo personality to remind your loved one of some of the reasons why you think they're so great.
---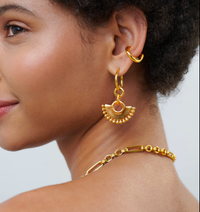 (opens in new tab)
5. Zenyu Chandelier Hoop Earrings
RRP: $162/£125
According to our expert Nousha, Leo's love to be "bold, dramatic, theatrical" and thrive at the centre of attention - and these gorgeous statement earrings tick all of those boxes.
With a stunning gold chandelier style design in 18 carat gold plating, these earrings remind us of the sun, which is exactly the energy your favourite Leo wants to exude. Plus, Missoma are dedicated to reducing their impact on the Earth with carbon-neutral delivery and working with responsible factories, making them one of the best sustainable jewelry brands (opens in new tab).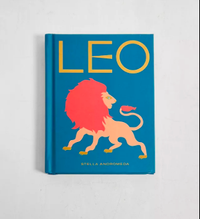 (opens in new tab)
6. Leo: Harness the Power of the Zodiac By Stella Andromeda
RRP: $11.99/£8.99
Tailored specifically to the Leo sign, this handbook is all you could need to learn how to make the most of the unique quirks and traits of your Zodiac.
With advice on everything from careers to love to goal-setting, this is a useful gift for your Leo loved one who turns to the stars for advice and is one of the best astrology gifts you could offer.
---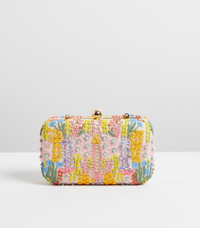 (opens in new tab)
7. Summer Flower Pink Clutch Bag
RRP: $87/£59.50
"They definitely want to be the center of attention. They want the spotlight and to be seen and recognized" our expert Nousha says of this Sun sign—and this stunning sparkly bag (a sure staple of the capsule wardrobe (opens in new tab)) is sure to gain them some of that appreciation at the next gathering on their social calendar.
With enough space for the essentials without being clunky, this floral themed clutch is perfect for the Leo's July 23-August 22 birthdays, setting them up for summer with a bright and colourful accessory.
---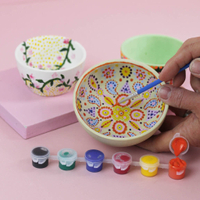 (opens in new tab)
8. Handmade Jesmonite Paint Your Own Bowl Kit
RRP: $26.87/£18.95
Narayana points out that the "Leo is also a highly creative sign known for its hobbies" and so will always appreciate a crafty gift to get stuck into on a rainy afternoon.
This Handmade Jesmonite Paint Your Own Bowl Kit comes with everything they'll need to make a funky new nibble bowl for their next social gathering, the perfect gift for Leo signs who love a unique and personal staple piece to spice up their hygge home decor (opens in new tab)vibe.
---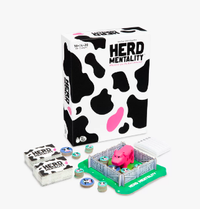 (opens in new tab)
9. Herd Mentality card game
RRP: $25/£25
This Sun sign never takes themselves too seriously and loves to bring a bit of silliness to their lives, so are often up for trying even the wackiest of board games.
With random 'Would you Rather' dilemmas, tiny toy cow currency and an angry-looking pink cow for good measure, this family-friendly game is a great gift for Leo hosts who prefer to throw fun gatherings over wild parties.
---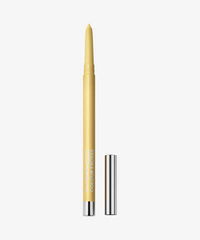 (opens in new tab)
10. MAC Colour Excess Gel Pencil Eyeliner in Permanent Vacation
RRP: $23/£18.50
Leos are known for their flair for the theatrical - as our expert Nousha highlights, "it's all about the production of life." Help your favourite Leo secure their place as the star of the show with this vibrant gel eyeliner, perfect to execute the best colourful eyeliner looks (opens in new tab) that glisten like their Sun alignment.
The shade Permanent Vacation is a bright gold hue and is designed with a Line-Lock Technology that means it'll stay put all day (and night!) long.
---
(opens in new tab)
11. Miu Miu cat-eye-frame sunglasses
RRP: $265.00/£243.00
These statement shades are the perfect gift for Leo signs who aren't afraid of being noticed whether they're feeling the wanderlust (opens in new tab) or just doing some retail therapy—in fact, they fit Noush's description of wanting "to be seen and recognized" to a tee.
With an animal-print style pattern offering a subtle nod to their Lion Zodiac animal and a playful shape to add a bit of fun to any outfit, these sunglasses were made for your fashionable Leo friends.
---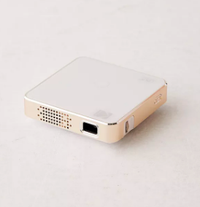 (opens in new tab)
12. KODAK Luma 75 Portable Pocket Projector
RRP: $189.99/£179.99
Compact, portable and super cute: this mini smartphone projector is the perfect gift for Leos who are always up for a last-minute movie night to stream the best rom coms on Netflix (opens in new tab).
Simply connect with wireless AirPlay (or plug your phone in with a USB cable) and play anything from films to a slideshow of photos to form the backdrop of a party.
---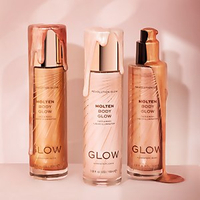 (opens in new tab)
13. Makeup Revolution Glow Molten Body Liquid Illuminator
RRP: $17/£15
Help your friend glow like their Sun alignment with this gift for Leo signs who love a good summer party to pair with their best summer dresses (opens in new tab).
Narayana reckons that Leos love a glittery vibe to stand out from the crowd, and this easy-to-apply shimmer will do just that, giving them a bright and golden edge to their complexion.
Just be sure to choose the right shade for your friend's skin: they recommend that pink is best for lighter-medium skin, gold suits medium-dark tone and to opt for bronze for dark-deep dark skin.
---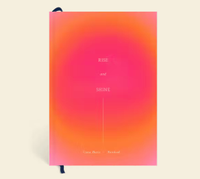 (opens in new tab)
14. Papier Rise and Shine bullet journal
RRP: $30/£23
The high energy of Leos means they're often passionate and set themselves big goals. These beautiful bullet journals from Papier are designed to help plan, organise and track those goals in a creative way with guided journaling ideas (opens in new tab), making them one of the best planners (opens in new tab) for Leo signs.
The blank pages give them the freedom to express their plans however they like, and the bright and colourful colour options make for a vibrant addition to their desk.
---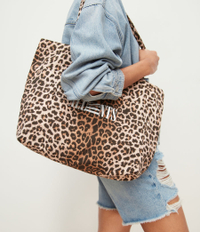 (opens in new tab)
15. AllSaints Oppose Leopard Print Tote Bag
RRP: $39/£25
Narayana suggests that since Leo's animal sign is a lion, they "may appreciate faux fur or animal print". If your recipient often rocks a bold print with pride, this leopard print tote bag is a great gift for Leo signs who aren't afraid to stand out, especially if it fits their color analysis (opens in new tab) palette.
With sturdy carry handles and capacity large enough to carry everything they could need for a daytime adventure, this could be their newest go-to bag for everyday use.
Sadia is a freelance lifestyle writer with a love for all things self-care. Previously a staff writer at The Know Media, she left in late 2021 for an MA in World Literature at the University of Warwick, and has been freelancing in between procrastinating her dissertation. She has since written for publications like Stylist Magazine, Delish UK and Mollie Magazine, amongst others.
When she's not writing (or making yet another excessively colour-coded To Do list) you can find her reading everything from modern classics to contemporary debuts, or else tending to her many thriving plant babies.