15 gifts for Virgos that the thoughtful sign will love all year round
Thoughtfully tailored treats that make great gifts for Virgos, from stunning stationery to self-care sweetness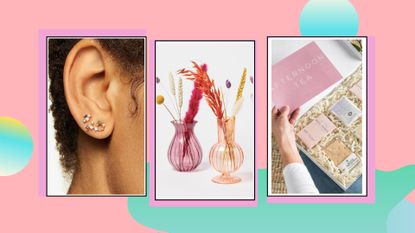 (Image credit: Future)
The best gifts for Virgos will tap into both their organized and thoughtful sides—after all, if they're not sending around a detailed itinerary of your girls' holiday, then they're throwing extra snacks into their bag ready for when you get peckish and making sure they've always got time to lend a listening ear to your latest drama. So while you could go for one of the best astrology gifts for staying organised—like one of our best planners or a stationery set—it could also be a good idea to opt for something to bring them some self-care too.
Noush Joon (opens in new tab), astrologer at astrology website Girl and her Moon (opens in new tab), says that while Virgos are "detail-orinatated", they're also "caring and nurturing and like to give back and help others as much as they can." In light of that, gifts for Virgos that don't tap into their love for organisation should instead help them make the most of their valuable alone time.
The Virgo balance of organisation and thoughtfulness means that you have lot to choose from, whether you go for the best wellness gifts or simply add to their growing collection of productivity tools. If you're not sure where to start with that wide range of options, look no further—get ready for Virgo season with these 15 great gifts for Virgos to show them you care all year round.
Meet the Expert
Noush Joon (opens in new tab) is an intuitive astrologer at astrology website Girl and her Moon (opens in new tab) who specializes in properties of nature, human psychology, energy healing and self-development
Narayana Montúfar (opens in new tab) is a senior astrologer for Astrology.com (opens in new tab) who specializes in birth charts
---
Best gifts for Virgos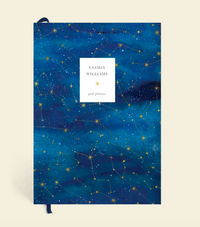 (opens in new tab)
1. Papier Daily Planner in Constellation
RRP: $32/£25
These personalized Papier daily journals are the ideal gift for Virgos who plan every facet of their life, pastel highlighters in hand. Between pages dedicated to jotting down daily and weekly plans, spreads perfect for tracking goals and even a section to get meal ideas down, this notebook covers pretty much everything you could want to plan for—with plenty of space for to-do lists, naturally. Plus it's undated, so unlike similar mid-year and academic planners, you can gift this all year round.
---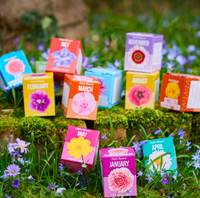 (opens in new tab)
2. Grow Your Own Birth Flower
RRP: $18.36/£12.95
If there's anything a Virgo loves more than being organized, it's their best low-maintenance indoor plant (opens in new tab) babies—keeping a little snippet of nature alive and well requires someone with their life together, after all. This gift is extra personal as you can choose from the range of birth flowers—poppies for August or asters for September. Choose this for a present that will grow alongside your friendship—you can use that cute sentiment in the gift note, too, if you like.
---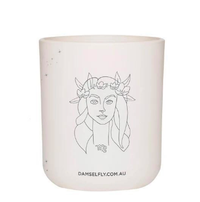 (opens in new tab)
3. Damselfly Virgo Scented Candle
RRP: $41/£32
Gifting them one of the best scented candles (opens in new tab) will let your friend know that you care about their wellbeing, nudging them towards making time for some self-care. With their August-September birth month, you can still get away with giving a beautiful summer candle scent (opens in new tab), so the calming scents of white jasmine, amber, fresh fig and a hint of lemon in this candle would make the perfect gift for Virgos who need a reminder to take a break. Adorned with a delicate illustration, the candle even features a dreamy poem inspired by the best Virgo traits that they can read as they relax, to remind them of all the reasons why you love them.
---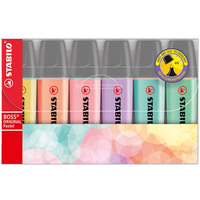 (opens in new tab)
4. STABILO Pastel Highlighter Set
RRP from: $12.99/£9.99
It's no secret that Virgos love a colour-coordinated plan, and there's no better accessory to help them do that than an aesthetically pleasing pastel highlighter set. The best thing about these pretty shades is that they're light enough for text and notes to be clear underneath, ideal as a gift for Virgos who love making their bullet lists or journaling for stress (opens in new tab) look like a work of art. You could also list down some guided journaling ideas (opens in new tab) for them to help them started with journaling for beginners (opens in new tab).
---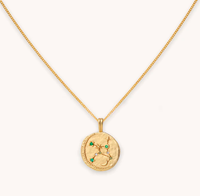 (opens in new tab)
5. Virgo Zodiac Pendant Necklace
RRP: $159/£99
A beautiful gift for Virgos who deserve some extra appreciation, this stunning gold Zodiac necklace is a huge jewelry trend (opens in new tab) right now and is sure to make them smile. From one of our best affordable jewelry brands (opens in new tab), this piece features gold plating, a delicately stamped constellation and green cubic zirconias to symbolise their Earth element—and to make it extra special, you can engrave a message or initials on the back. Plus, the jewelry is made from environmentally conscious recycled sterling silver, making this one of the best sustainable jewelry brands (opens in new tab) to choose from.
---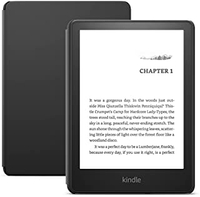 (opens in new tab)
6. Amazon Kindle
RRP: $89.99/£69.99
According to astrology expert Narayana Montúfar (opens in new tab), senior astrologer for Astrology.com (opens in new tab), Virgos are "usually a well-read sign" and so will appreciate "the next book in the series." To go above and beyond just one book, the Kindle is a great gift for Virgos who are always buried in a story. A tried and trusted e-reader, gift them the convenience of finding millions of books in one handy portable device.
---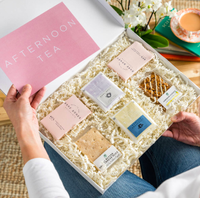 (opens in new tab)
7. Afternoon Tea Letterbox Gift
RRP: $32.54/£22.95
Virgos LOVE their alone time, and need space to recharge and get back in tune with their thoughts. This adorable afternoon tea bundle complete with teabags, biscuits and snacks is the perfect gift for Virgos who appreciate the pleasure of their own company now and again.
---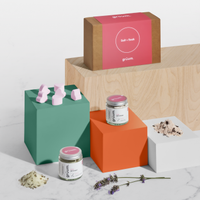 (opens in new tab)
8. grüum Salt and Soak Gift Set
RRP: $34.50/£25
When it comes to self-care, Virgos are the best—and there's nothing they love more than a luxurious soak. Help improve their bathing game with this selection of best bubble bath products (opens in new tab). With mini fizzers, vanilla scented soaks and a salt mix that is great for skin, this gift set will makes for one incredible bath perfect to combat even the busiest Virgo's schedule.
---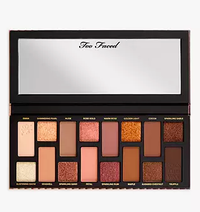 (opens in new tab)
9. Too Faced Born This Way The Natural Nudes
RRP: $49/£36
This nude palette has some stunning and versatile pink, gold and brown shades perfect as a gift for Virgos who prefer a more understated look for their eye makeup. With glittery shades to glam up for the evening and matte colours for the everyday look, this is one of the best eyeshadow palettes (opens in new tab) to suits pretty much everyone.
---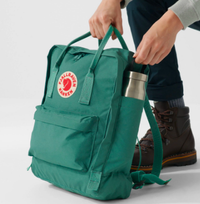 (opens in new tab)
10. Fjallraven Kanken Backpack
RRP: $80/£85
The cute Kanken backpack is the perfect gift for Virgos who always seem to have exactly when you need when you're out and about—with ample space for snacks, essentials and even their best reusable water bottle (opens in new tab), this is sure to become your favourite Virgos go-to bag for daytime adventures.
---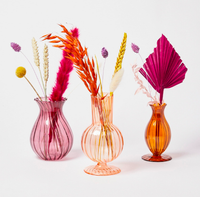 (opens in new tab)
11. Aude Pink Purple & Orange Bud Glass Vase Set of Three
RRP: $28.50/£19.50
If there's one sign who can keep a bouquet of flowers alive days after their advertised range of freshness, it's a Virgo. Help them decorate their home on a budget (opens in new tab) and display their favourite blooms in this stunning set of vases in delicate shades of orange, purple and pink—the perfect addition to any meticulously organised home. Pair this gift with some of the Virgo birth flowers—poppies, asters, buttercups, chrysanthemums and narcissus—or tap into the biggest home decor trends (opens in new tab) with some dried flowers instead.
---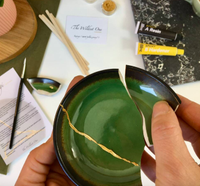 (opens in new tab)
12. Kintsugi Kit Diy Beginners Craft Kit
RRP: $28.28/£19.50
Our expert Noush reckons this sign loves "breaking things down and creating order out of chaos"—and this gift takes that trait literally. A beginner's guide to the Japanese art of Kintsugi—or 'golden repair'—this craft kit is centred around repairing broken things to make them beautiful again. This is a great gift for Virgos who love learning something new and is a perfect hobby to spend some relaxing self-care time focusing on while listening to their best meditation app (opens in new tab) in the background.
---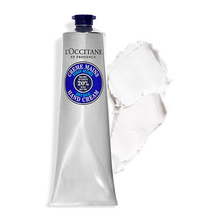 (opens in new tab)
13. L'Occitane Shea Butter Hand Cream
RRP: $30/£22
The organised side of your Virgo pals means they're always prepared for any situation. Whether you need emergency wipes, an extra hair grip or a quick charge for your dying phone, they've got you covered. This luxurious scented hand cream is a useful addition to their bag but also gives your Virgo friend an opportunity to look after themselves too with the nourishing shea butter (opens in new tab) infusion.
---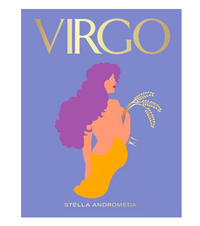 (opens in new tab)
14. Virgo: Harness the Power of the Zodiac by Stella Andromeda
RRP: $11.99/£8.99
This handbook is all your favorite Virgo needs to make the most of the specific details of their Earth sign Zodiac. Whether they want advice on their career, relationship or how to plan for the future, this book has the tools they'll need.
---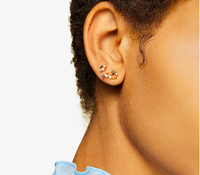 (opens in new tab)
15. PD Paola Virgo Gemstones Drop Earrings
RRP: $61/£56
Virgos might not always love a statement jewellery look, but they'll still appreciate a subtle sparkle—and that's exactly what these earrings deliver. With a mixture of gemstones including rose quartz and white zirconia arranged in the constellation of the Virgo stars, these 18ct yellow gold-plated sterling silver earrings are the perfect gift for Virgos who love an understated but pretty accessory and will go perfectly with their best huggie earrings (opens in new tab).
---
Sadia is a freelance lifestyle writer with a love for all things self-care. Previously a staff writer at The Know Media, she left in late 2021 for an MA in World Literature at the University of Warwick, and has been freelancing in between procrastinating her dissertation. She has since written for publications like Stylist Magazine, Delish UK and Mollie Magazine, amongst others.
When she's not writing (or making yet another excessively colour-coded To Do list) you can find her reading everything from modern classics to contemporary debuts, or else tending to her many thriving plant babies.