15 thoughtful gifts for Cancer signs that they'll love all year round
Looking for a present for the Zodiac's sensitive sign? Here are 15 gifts for Cancers that will go down a treat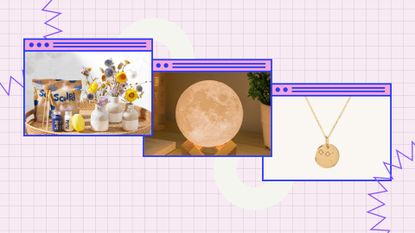 (Image credit: Future)
To find the best gifts for Cancer signs—whether they'd enjoy the best astrology gifts or something more personalised—it's important to keep their personalities in mind. If you're lucky enough to have a Cancer close to you, you'll already know just how much this Water sign values their friends and family. As Noush Joon (opens in new tab) from Girl and her Moon highlights, "Cancer is a compassionate, sensitive sign. They can be very receptive, kind, nurturing and very loving to the people they care about." Finding gifts for Cancer loved ones can be a difficult task, especially as they appreciate sentimental thought over generic gifts.
So what's the alternative? Senior astrologer for Astrology.com and author of Moon Signs: Unlock Your Luminary Power Narayana Montúfar (opens in new tab) suggests that Cancers could "appreciate something sentimental", adding that "if you have a family heirloom or a gift made from the heart, Cancer will surely love it!"
If you haven't got a sentimental antique to gift or time to craft a masterpiece, this is the list for you: whether you're looking for the best wellness gifts for their precious alone time or personalised presents designed just for them, so get ready for cancer season with these 15 gifts for Cancer signs that will be appreciated no matter what the occasion.
Meet the experts on gifts for Cancers
Noush Joon (opens in new tab) is an intuitive astrologer at astrology website Girl and her Moon (opens in new tab) who specializes in properties of nature, human psychology, energy healing and self-development
Narayana Montúfar (opens in new tab) is a senior astrologer for Astrology.com (opens in new tab) who specializes in birth charts
Best gifts for Cancer signs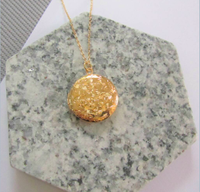 (opens in new tab)
1. Round photo locket
RRP: $39.70/£28
Cancers often have strong emotional connections with their friends and family and really value those relationships, so help them keep their loved ones close to their heart with this stunning gold photo locket.
It has space for two photos and a lovely floral pattern etched in, a great gift for Cancer signs who will always treasure a sentimental gift.
---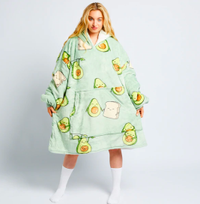 (opens in new tab)
2. The Oodie
RRP from: $109/£84
It's quite fitting that the Cancer sign animal is a crab, because this often introverted sign is known to retreat into their shells to recharge and enjoy time spent alone in the comfort of their own space for the perfect sleep environment (opens in new tab).
The Oodie, a cosy cross between a blanket and an oversized hoodie, is the ideal gift for Cancer signs who love a comfy night in - plus, if this cute avocado print isn't quite right, there are a whole range of patterns on offer so you can choose the best one to match your pal's personality.
---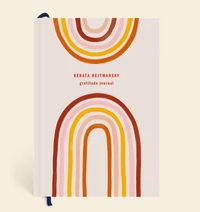 (opens in new tab)
3. Papier wellness journal
RRP: $35/£26
Cancers are known for being sensitive thanks to their lunar alignment, and sometimes this can become overwhelming.
The Papier Wellness Journal is one of the best planners (opens in new tab) for Cancers who have a lot of feelings; a 12 week overview journal equipped with sleep logs, guided journaling ideas (opens in new tab)and pages to help your friend check in on their goals, these beautiful notebooks are sure to be appreciated.
You're spoiled for choice when it comes to the cover design, so choose a personalizable option for that extra thoughtful touch.
---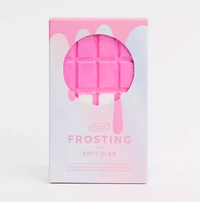 (opens in new tab)
4. Miss Patisserie Bath Slab
RRP: $14/£7.50
Self-care is vital for Cancer signs, giving them time to focus on themselves and recharge after social situations.
There's no better place to do that than when making the most of the hot bath benefits (opens in new tab), and this pastel pink bath slab is perfect to add a touch of luxury to their soak. It's vegan friendly, cruelty free and it smells like frosting—what more could you ask for?
---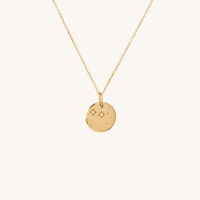 (opens in new tab)
5. Mejuri Cancer Zodiac Necklace
RRP: $98/£88
For a milestone birthday or someone special, this stunning gold Zodiac necklace from one of our best sustainable jewelry brands (opens in new tab) that is still super chic is the perfect gift for Cancer signs who want to show off their sign but keep it understated and subtle.
With 18 carat gold plated onto sterling silver to make the necklace more durable for everyday wear and genuine AAA quality white sapphires, this is a gift that your recipient will treasure forever: just make sure they know the best 'how to clean your jewelry pieces (opens in new tab)' tips to keep it in top shape.
---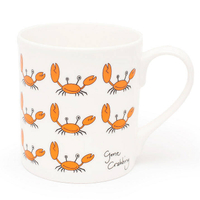 (opens in new tab)
6. 'Little Crab' mug
RRP: $15.59/£11
Whether your Cancer recipient is a coffee, tea or hot chocolate kind of person, this adorable mug is sure to become their favorite.
A homage to their star sign, this mug has cute little crabs illustrated all the way around to make your Cancer sign loved one smile whenever they make themselves a comforting warm drink, perfect for when they're craving the cosy pumpkin spice latte (opens in new tab) vibes.
---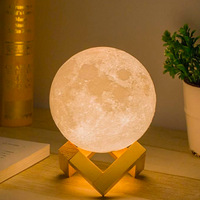 (opens in new tab)
7. Methun Moon Lamp
RRP: $35/£25.99
A thoughtful gift for Cancers who love to embrace their Moon alignment, this 3D printed moon night light adds a dreamy touch to any space but looks especially great in a cosy bedroom.
With adjustable light settings to match your mood and both a warm yellow and white colour option to choose from, this lamp is perfect to keep next to the bed for winding down at the end of a long day for an alternative to the best sunset lamps (opens in new tab).
---
(opens in new tab)
8. KitchenAid Artisan Stand Mixer
RRP: $599.99/£549
Cancers' connections with their nearest and dearest means they often love cooking for small groups and will choose intimate gatherings with the people they care about over huge parties; as our expert Noush pints out, they make "wonderful homemakers and wonderful hosts".
With that in mind, every Cancer cook will appreciate this high-end mixer to make creating those foods for lining your stomach (opens in new tab) easier than ever.
---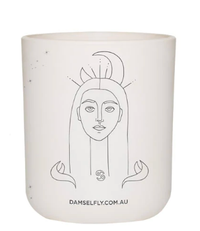 (opens in new tab)
9. Damselfly Cancer Candle
RRP: $41/£33
Scented with delicate notes of white jasmine, amber and fresh fig, this is one of the best scented candles (opens in new tab) to gift, as it is designed especially as a gift for Cancer signs—a bit more personal than even the best Yankee candle scents (opens in new tab).
It features a pretty illustration and a poem written about their very best traits, from their "childlike wonderment" to their love for their family, and is a thoughtful way to show your Cancer loved one exactly why you love them so much.
---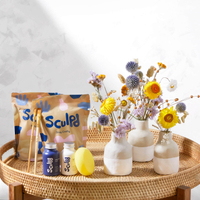 (opens in new tab)
10. Sculpd Dried Flower Vase kit
RRP: $95/£65
Flowers are a lovely present, but Cancers appreciate gifts that they can hang on to for a little longer than the lifespan of your average bouquet to keep with that cosy hygge home decor (opens in new tab). Plus, they value spending time with those close to them and bonding on an individual level.
This pottery kit, complete with dried flowers and everything you need to make three clay vases, is the perfect way to combine these two traits; join your Cancer friend for a night of creativity and learn how to arrange your dried blooms like a pro for memories (and flowers!) that will last.
---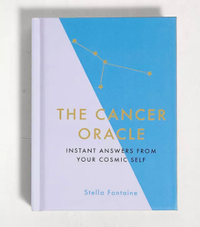 (opens in new tab)
11. The Cancer Oracle: Instant Answers from Your Cosmic Self, by Susan Kelly
RRP: $17.99/£9.99
If there's one self-care book (opens in new tab) that every Cancer sign needs, it's this one.
Complete with insights on everything from career questions to dating disasters and tailored to the traits of this sign, The Cancer Oracle aims to offer astrologically-informed advice for almost every situation your Moon sign friend could find themselves in.
---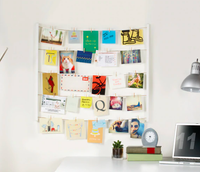 (opens in new tab)
12. Umbra Hangit Photo Display
RRP: $23/£18
Cancers take great pride in their personal space and inspirational wall art (opens in new tab), and expert Narayana suggests that wall decor could make for great gifts for Cancer signs looking to upgrade their space.
Help them add an extra personal touch with a photo display perfect to take centre stage—you could even print some of their favourite photos out to get them started.
---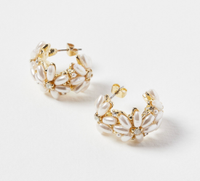 (opens in new tab)
13. Palila Faux Pearl Flower Hoop Earrings
RRP: $22/£15
These stunning floral hoop earrings make for the perfect gift for Cancer signs who prefer sophisticated, delicate and feminine accessories.
With faux pearls arranged in the shape of flowers, these earrings are sure to gain compliments while remaining lightweight and understated without an extortionate price tag, rivalling the best affordable jewelry brands (opens in new tab).
---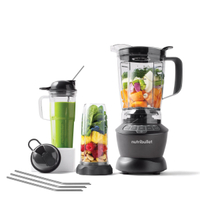 (opens in new tab)
14. Nutribullet blender
RRP from: $79.99/£49.99
Alongside a solid stand mixer to help make dinner parties easier, our expert Narayana suggests that quality blenders make great gifts for Cancer signs who are always whizzing up their next smoothie or healthy food for skin (opens in new tab) to enjoy in the comfort of their home.
---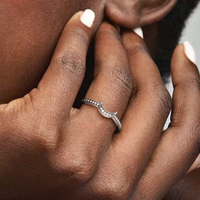 (opens in new tab)
15. Crescent Moon Beaded Ring
RRP: $50/£40
A subtle nod to their Moon sign alignment, this sparkly ring from Pandora is a delicate and pretty addition to any Cancer's jewellery box—and their capsule wardrobe (opens in new tab).
Help them embrace their emotional side and exude some celestial energy with this lunar-inspired accessory.
Sadia is a freelance lifestyle writer with a love for all things self-care. Previously a staff writer at The Know Media, she left in late 2021 for an MA in World Literature at the University of Warwick, and has been freelancing in between procrastinating her dissertation. She has since written for publications like Stylist Magazine, Delish UK and Mollie Magazine, amongst others.
When she's not writing (or making yet another excessively colour-coded To Do list) you can find her reading everything from modern classics to contemporary debuts, or else tending to her many thriving plant babies.